We welcome new students
If you're not currently a student at our studio, you're welcome to come and see if our style of yoga practice and teaching works for you.
If you're new to astanga yoga, we recommend starting with a beginners course.
You can also drop in to any class. For new students we recommend coming early on your first visit (at the start of class) so we can give you a bit more attention.
If you have any questions, feel free to get in touch.
Meet some of our students:
Gabi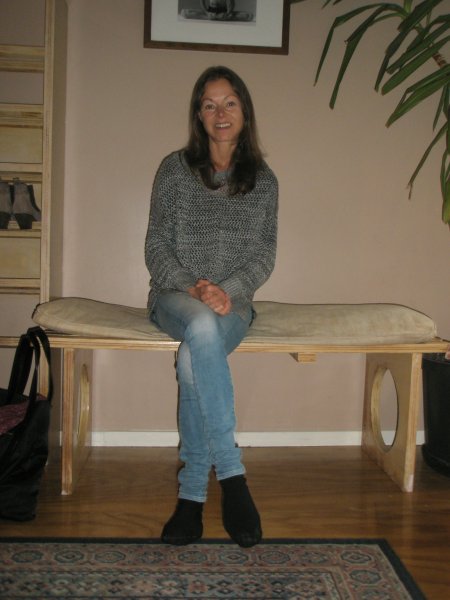 Image 1 of 17
Gabi: "When I'm not doing yoga I'm pursuing my favourite hobbies, pole dancing and sailing. Yoga is my way of life, I practise because it puts me in a good place. Each time I'm on the mat is like coming home. I began Astanga 20 years ago, initially self taught (badly), before I discovered some amazing teachers who have not only inspired me but taught me a safer, softer practice. Te Aro yoga is my current inspiration; Mike, his team of dedicated assistants and the other practitioners that share their energy are also an inspiration. Coming from the UK I feel very privileged to be living in the unique and friendly Wellington community of which Te Aro Astanga Yoga is an integral part."