We welcome new students
If you're not currently a student at our studio, you're welcome to come and see if our style of yoga practice and teaching works for you.
If you're new to astanga yoga, we recommend starting with a beginners course.
You can also drop in to any class. For new students we recommend coming early on your first visit (at the start of class) so we can give you a bit more attention.
If you have any questions, feel free to get in touch.
Meet some of our students:
Jasper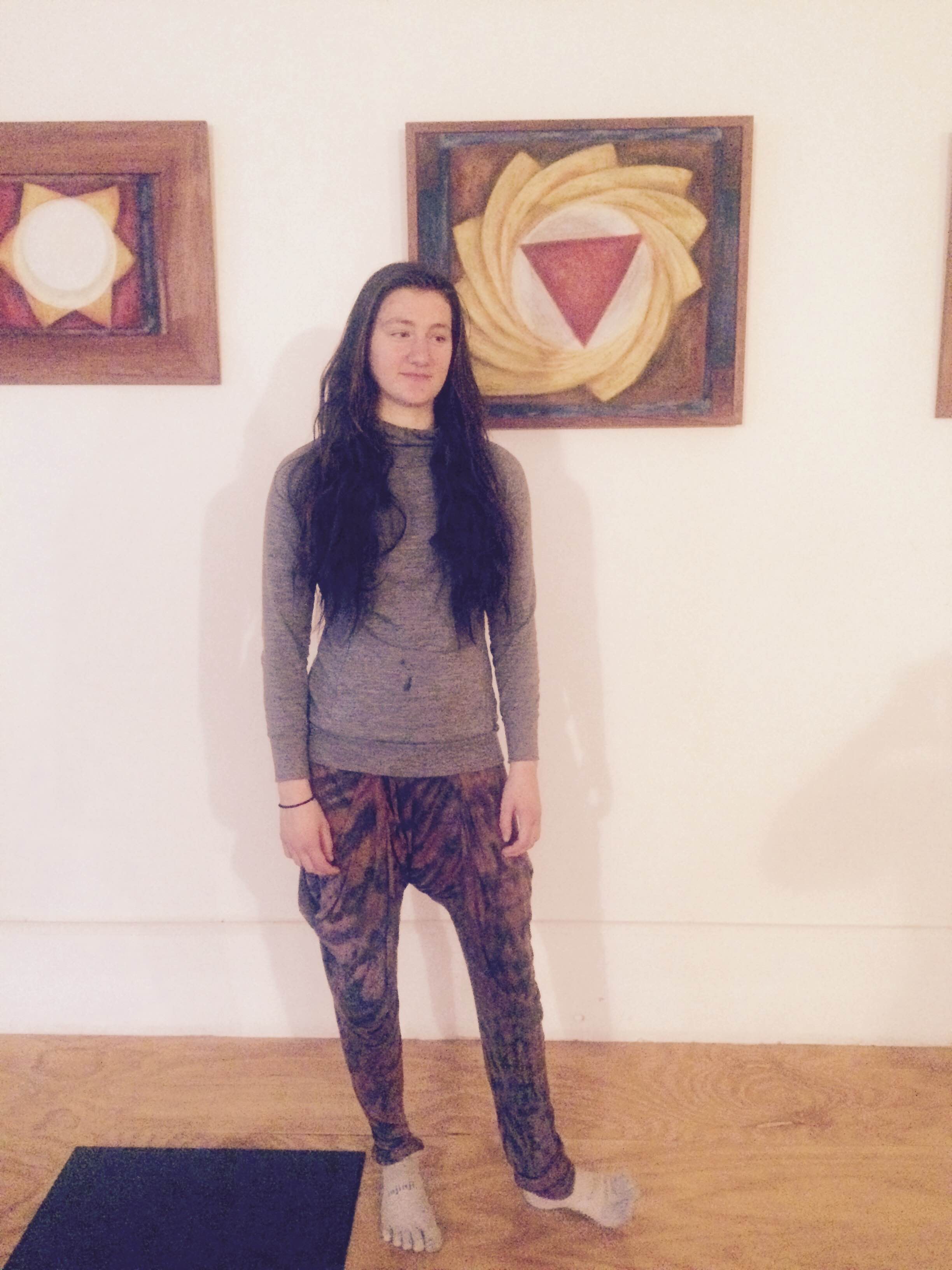 Picture 3 of 17
Jasper first embarked upon her yoga journey a year and a half ago when she was 19 years old after getting back home to Canada after travels in Costa Rica where she came to clarity about the path she needed to follow. At first it simply served as a little wee space of time --maybe 20 minutes a day-- that she could really take for herself to check in and see where she was at. Slowly that little space grew in time, and soon it was a full, empowering, practice every morning. The relationship that she was developing with her body was better than ever before. With a background in gymnastics and other competitive sports, she had never before found a place where she could start to listen to her body rather than telling it what to do, the place where she could progress at the speed she needed to and the place where she could simply take up time and space guiltlessly. Jasper loves the strengthening aspect of Astanga yoga. When her body is strong and energetically clear she feels stronger emotionally and mentally too. This strength has been much needed now that she has left her nest and is out traveling the world alone. Her practice provides something consistent and familiar while everything around her and within her is changing all the time. It is through that platform of consistency that she is able to observe the changes and integrate them fully into her being. Jasper is very grateful to have found Te Aro Astanga yoga to practice at during her time in Wellington.